One of the most invaluable assets for your business is your email list. However, getting subscribers to trust you and your products enough to stay on your list and to buy from you over and over again is a problem that you may face in your business. To grow your list and keep your engagement rates higher takes an effective strategy and smart planning because on average email open rates are 30 percent or below. Attracting more targeted and qualified email subscribers can be done in four practical ways.
Craft a More Compelling Offer
A compelling and appealing offer to be used an incentive to attract subscribers is a important and significant way to increase the size of your email list. Your rate of conversions is going to be small and a waste of time and money, if you are not presenting to your potential subscribers a amazing offer. Small changes in your offer will not get more subscribers, unless you focus on the specific needs of your targeted audience.
Make the Process as Easy as Possible
Subscribers are focusing on simple opt-in forms. Your email list will grow faster, if you ask for their email only rather than a name and email. The list of subscribers and targeted audience will increase exponentially the simpler you make the form. At the point of peaking the consumers interest to the process of them signing up to your list, the fewer steps involved the better.
Encourage Sharing
You can encourage your subscribers to share one of your emails with their friends and family especially if you have an indication that the email will get a particularly strong reaction. It is important to have a way to notify the people that get forwarded these particular emails, not to click on the unsubscribe button, and of course a way for new individuals to sign up to your list. Current subscribers can be encouraged to forward the email so you can find more like-minded prospects as long as the details of the previous factors are included in the emails.
Give Users More Control Over the Content
There may be an occasion that people become overwhelmed and you begin to show an increase in the number of unsubscribes from your list. Your primary goal is to ensure that people do not unsubscribe and to continue to build your list. One way to solve this issue is that if are not sending email as often as you should or if subscribers are not getting benefit of your email marketing, then maybe offer then a trial or lite subscription.
These strategies will generate great results and instrumental in building your list of email subscribers, but to accomplish this you must put in the time and effort.
Today's Freebie: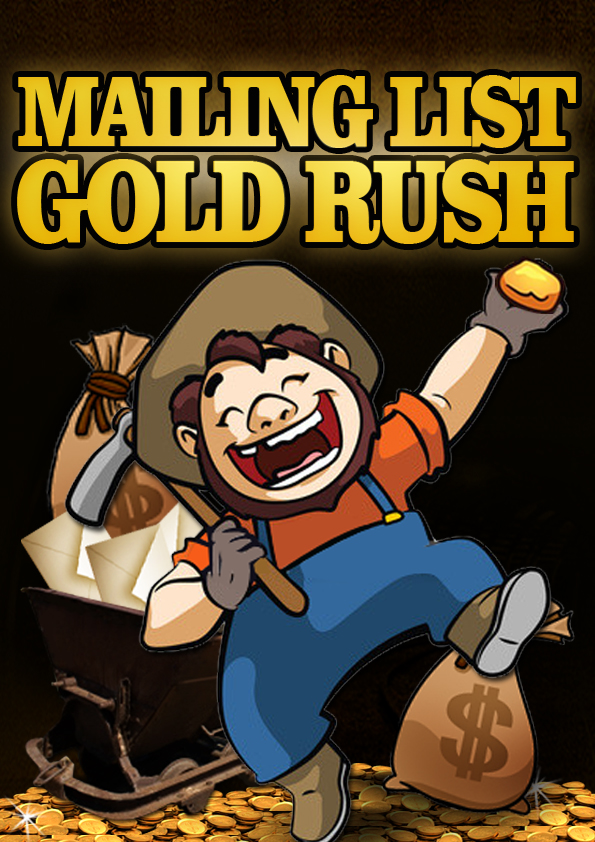 The Secret To Making HUGE PROFITS Is To Build A HIGHLY-TARGETED List! Grab your FREE copy of Mailing List Gold Rush….
Share our Content with Others...